Introducing Character Mochi Plushies handmade by me~

I can make just about any character as long as you provide an image and tell me what details you want and what type of facial expression. They will typically range in the $10-15 range. They are made of flannel, cotton, and felt. They measure approx 5x5 inches (some taller than others due to various details).

I have yet to figure out how much shipping will be for these guys but will find out soon. They're a bit too big to smush into an envelope (and then their details would get messed up anyways) so trying to find a good size box.

Currently for sale:



Edward Elric - FullMetal Alchemist - $10



Ciel Phantomhive - Kuroshitsuji - $13


Gii - BlazBlue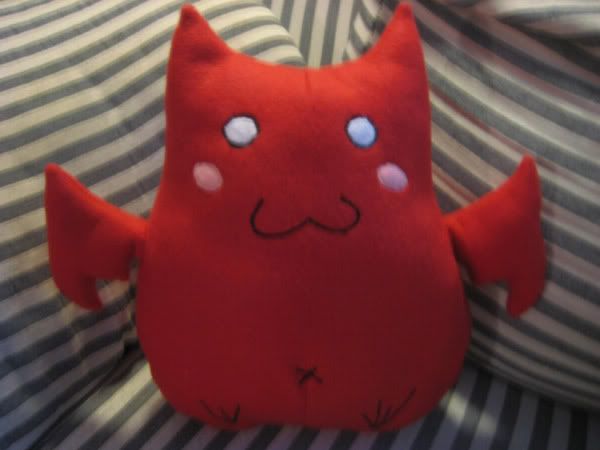 - I can make Gii plushies on a commission base. Each plushie is at the online price of $20 and the shipping generally tends to be around $5-7 within the US, depending on what state. Shipping will be a bit more outside of the US. Also I can put a different expression on him via request though that may cost a little extra depending on difficulty to sew it on.

- Each Gii is about 13 inches tall and 15 inches wide (when including the wings). He is made of red fleece with felt pieces for his eyes and blushing cheeks. All face details are embroidered.

Burupya - 07-Ghost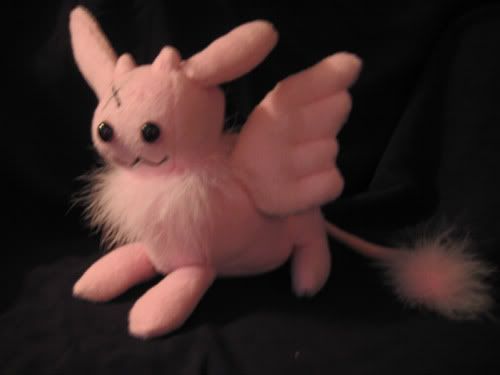 - Made of a very soft pink fleece. Plushie is fully wired so pieces pose better but I can exclude the wire if you don't want it. Eyes are made of dyed resin. Mouth (which includes the fang) and scar are satin stitched on.

- He's about 9 inches long (not including length of tail) and 6 inches tall.

- He costs about $35 (price may vary if you want different details) and is made by a commission base. This is not including cost of shipping.